Diana,
Independent private courtesan in London!
My dear gentleman and my dear lady, 
I want to wish you welcome to my personal website!
I would like to start with saying thank you for visiting my page!
I am Diana, an elite independent companion who is offering a private Girl Friend Experience.
I describe myself in a few words as: " a wonderful full package... I have so much affection, sex-appeal, inspiration, charm and friendship to share." 
 I am interested to spend a memorable time in company of a real gentleman. I enjoy lovely evenings, exciting nights, dinner dates and social events meetings where we can spend more time together and discover each other.
About Me
     I am 22 years old, student of Sociology and I come from a lovely country from East of Europe. I moved to London 2 years ago to continue my studies.
I am interesed about psychology, travelling, arts, history, architecture, gastronomy, sports (running, fitness, swimming, cycling) and yoga.
   I was born in Europe but I have been travelling around the world... Travelling is one of my favourite passions in life... My favorite cities are: Venice, Paris, Zurich, New York, Hong Kong, Singapore, Tokyo... and of course London:)  I love to discover the world, every culture, new people, new places, learning about history and improving my knowledge.
 I always receive compliments on my angelic young face, deep sparkling brown eyes, lips that are soft, full and scream to be kissed and a sensational curvaceous womanly body! People have described me as passionate, caring, well mannered, kind and the most sensual and sweet lovers...
   My appearance is natural and elegant! A healthy life style is important for me, so I work out regularly to keep myself in good shape and well balanced. I am passionate about fitness, I enjoy my running sessions in the morning, swimming, cycling and I have a personal trainer who keeps me fit.  
I am also very careful with my diet enjoying tasty but healthy meals. I love Mediterranean and Japanese cuisine, old red wine and French champagne.
I would like to share with you that I enjoy to be a courtesan, to meet the true gentleman who knows how to treat a smart elegant lady... To offer respect and receive respect from the man I date, to have a great laugh and interesting conversation with the man whom I chose to spend my time with. I will never rush, I am always elegantly dressed and stylish, perfectly manicured, with a soft make up suitable for my young skin, very easy going, friendly and open to interesting conversations, memorable moments in our private time where I always like to enjoy myself! Let me tell you another secret... I am addicted to sensual erotic games!
 I consider myself to be a special companion and more then that... I would like you to see me like your girlfriend ( no-strings attached, only lots of passion and romance) during all the time we are going to send together! When we are in public area, no-one will think I am something else then your girlfriend . For our private moment, there is all about exciting and sensual games...
Please keep in mind that I am a private companion and I am not available for everyone! I will be able to meet only educated and generous gentlemen who are looking to spend wonderful moments for relaxation in my company.
    I have a lovely collection of luxury lingerie, designers dresses and shoes, please feel free to write me with what would you like me to wear during our meeting! 
AS FOR MY PHYSIQUE,
I stand at 5'7" (170 cm), Measurements:
34D-24-35 ALL NATURAL
with
beautiful FULL BREASTS 
and a well-proportioned, toned and slender figure.
My unique background gives me a look that is gorgeously stunning and naturally beautiful; with soft tanned caramel skin, long light brown hair, brown eyes and sensuous kissable lips!
 I possess an angelic young face, well balanced body and a positive personality. I am elegant and always appropriately dressed for events or an evening in one of London's restaurants. 
   You will always find me smiling because I am a positive person, easygoing, with a healthy mind and body! I like to have fun with my friends, to explore the world, to be adventurous, I am in love to work out my body, to dance, to travel and I am always interested to learn new things and to develop my knowledge. "
   You won't meet another lady like me, I guarantee !
 If you want to know more about me or you want to see me , please contact me!
Looking forward to meet you...
Yours,
London Escorts Agency


London Escorts | Independent Escorts
London Escorts


London Escort Agencies
London Escort Directories
Punterlink - LUE - Fetshop
Escort Map

Busty Escorts Map
London Escorts


London Escort Agencies
Best Escorts in London
Independent London Escorts


London escort services
escort directory
Independent Escorts


escort services
Escort Girl Guide Directory
London independent escorts

Escort Maps: pornstar
Independent London Escorts
London Escort Listings

London Escorts
|
UK Escorts
Independent London Escorts
London Escort Listings
google-site-verification: google8f2ab7e7c7674c7c.html
London Punt escort directory
London Punt escort directory
London Punt Escort Directory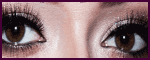 Escort Agency of City of London
Lon