Diana Rose,
Social and Travelling Companion.
Dear gentleman, 
I want to wish you welcome to my personal website!
    You just stepped into my delightful space, and this is making me highly honoured!
       Sensually, I wish to think that you are here looking for an elegant, good educated, well spoken, loyal listener and sweet young lady. I want to believe that you are searching for a passionate and relaxing atmosphere, for the incredible art of conversation and delightful art of seduction, with a sensual connection that comes naturally and delights our minds in an enjoyable way for the both of us. Should I confess that I am curious, creative and eager to have a stimulating and intellectual discussion with you?

     Let me share with you that I am a stylish, passionate and feminine lady with a fit and slender appearance, always decent and honoured to be your delightful companion and endless love inspiration.
    My sweet desire is to bring, during our encounter, a seductive and passionate experience where we can spoil each other with moments of relaxation and joy, with a genuine experience, where pleasure, romance and connection are important, come naturally and without strings attached or any responsibilities.
 Please, allow me to introduce myself. 
I am Diana, an elegant and optimistic young lady with a gracious personality and a bright smile, having an enormous sensuality, affection, inspiration and passion for sharing in our moments together.
 I am enthusiastic about spending time in your company, enjoying cultural events, dinner dates, refreshing nights and social events meetings. A relaxing social encounter, where we are devoting time together and discovering each other. I like classic music, theatre, ballet, artworks and I will be honoured to join you for cultural or social events.
About Me
     I am in my early 20's, a student of Sociology and come from a beautiful country from Central Europe. I moved to London three years ago to continue my studies, and appreciate every minute of my experience in my new home city.
Always I have been interested in books and liked to read. My domains of interest are psychology, biographies, economics, history, arts, gastronomy, sports, meditation and yoga. Born with a creative and curious spirit, I have the appetite for knowledge, meeting captivating and smart people and spending valuable moments of joy together.
   I was born in Europe, and I enjoyed travelling around the world. Travelling is one of my beloved hobbies. My cherished cities are New York, Paris, Venice, Stockholm, Zurich, San Francisco, aside of London. I enjoy exploring the world having interest for culture, people, new places, history and improving my knowledge. 
Being a creative and social lady made me become a private companion. You will realise that I enjoy smiling; I see life in a realistic and yet positive way. I am easygoing with a healthy mind and body; 
Although my young age, you will find me educated and confident, enjoying reading and being well spoken. My desire is being a better and faster reader, liking quotes and advice. I describe myself as an outgoing lady, with a vivid sense of humour and a good listener. 
 I received compliments on my angelic appearance, bright smile and charming dimples, sincere personality, glowing brown eyes, natural lips, and my slim, well-balanced body. I have been defined as romantic, very passionate, smart, feminine, elegant, delicate and sweetest lady.
   My look is natural and classy. A healthy lifestyle is significant to me, and I work out regularly to keep myself in a good frame, healthy and balanced. I am passionate about fitness; I enjoy my running sessions in the morning, swimming, cycling and have a personal trainer who keeps me fit. You will find a lady who takes care of her health, her mind and appearance.
Being careful with my diet, I enjoying tasty but healthy meals, love the Mediterranean and Japanese cuisine, fine wine and French champagne.
Would like to share with you that I enjoy being a private companion. To offer respect and receive respect from you, to have a great laugh and engaging conversation together. I will never rush! I am always elegantly dressed, manicured, with a soft makeup suitable for my young skin, easy going, friendly and open to stimulating conversations and memorable moments in our private time where I like to enjoy myself and surround ourselves with delightful moments of passion and romance.
I think about myself as being a different companion and would like you to see me as your girlfriend (without strings attached) during all the time we are together! When we are going to travel together or spend our evenings out, no-one will think I am something else than your sweet, discreet and elegant lover.
As a private elite companion, I have my rules and choose not to be available for everyone. Wishing to meet you, an educated and respectful gentleman, and spending moments of relaxation together.
    I have a selection of fine lingeries, designers dresses and shoes, please feel free to write me with what would you like me to wear during our meeting.
  AS FOR MY PHYSIQUE, I stand at 5'6", Measurements: 34D-24-35/ 88D-60-90  NATURAL with a slim and toned figure.
My background gives me a natural look; with soft tanned skin, long light brown hair, brown eyes and full lips.
 I possess an angelic young face, a natural, well-balanced slim body and a positive personality. I am elegant and appropriately dressed for events or an evening in one of London's restaurants. 
 I like to wear just a little makeup, to look natural, young and fresh. With a charming smile, being gentle, kind, sweet and easy-going. If you decide to meet me, you will find a lady whose interests and desires compliment yours.
If you want to know more about me and if you decided that would like us to meet, please contact me!
Looking forward to meeting you soon!
With sweet love,
A sweet note:
I wish to mention that my website is written and managed entirely by myself! This is intellectual property, and I kindly wish to ask you not to use it or take it out of context! Thank you for your understanding!
I love creativity and originality, and my website description and pictures fit perfectly with my sweet, elegant, feminine and passionate personality.

London Escorts Agency


London Escorts | Independent Escorts
London Escorts


London Escort Agencies
London Escort Directories
Punterlink - LUE - Fetshop
Escort Map

Busty Escorts Map

London Escorts | UK Escorts
London Punt escort directory
London Punt escort directory
London Punt Escort Directory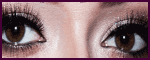 Escort Agency of City of London
Lon